About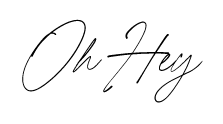 We're Luke and Mary Chayse!
When we welcomed our daughter home in February of 2022, my parents looked for a stork rental sign to gift us to celebrate her arrival. When learning that there were no stork rental companies that would deliver to the Burlington area, Luke and I decided to start Over the Moon Storks & More so that we could be a small part in making your baby's homecoming the most special day.
As someone who will find any excuse to celebrate, I can't wait to celebrate with new families all over the Burlington area with Over the Moon Storks for birth announcements. Let us know how we can help welcome your new baby!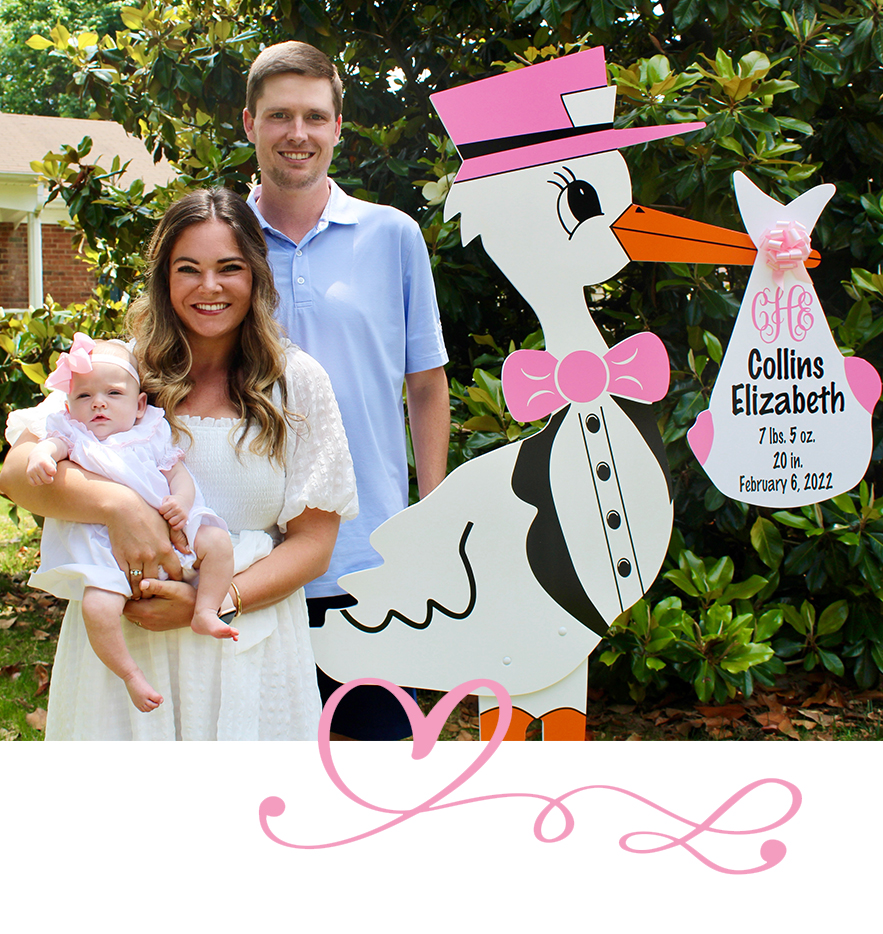 We are excited to help you welcome your newest member of the family!!
Our Signs
Unique Birth Announcement Yard Signs
Pink/ Blue Stork Signs
Perfect to announce your new baby to friends and families, Gender Reveals, Baby Showers, and Sip & Sees. The bundle is personalized and left behind as a keepsake.
Star Sibling Signs
Let Proud Big Brothers and Sisters join the fun with their own sibling stars. It's available in decorations of blue and pink and left behind as a keepsake at the end of the rental period.
Dog Bone and Cat Sign
Pets are a part of the family too! They want to be part of the celebrations and memories. Get them their very own personalized signs in pink or blue. The pet signs are left behind as keepsakes at the end of the rental period.
How does it work?
Our birth announcement sign for the yard is not just a 7-day rental, they include a keepsake bundle for the new parents to cherish after the stork departs! A bundle is a piece that hangs from the stork's beak. These are extra special because they are personalized for the new baby.
The process is very simple
DECIDE
Decide what signs you would like to order?
Pick the signs you would like to order. (Pink/Blue Stork Signs), Sibling Stars, Pet Signs (Cat/Dog Bone)
ORGANIZE
Organize all information needed
Get the information ready – Baby's First, Middle, and Last Name, Weight, Height, Date of Birth, Monogram(y/n), and Message on the additional Signs.
GET IN TOUCH
Get in touch with us
Fill out the form here to place your order or call us at 336-290-7890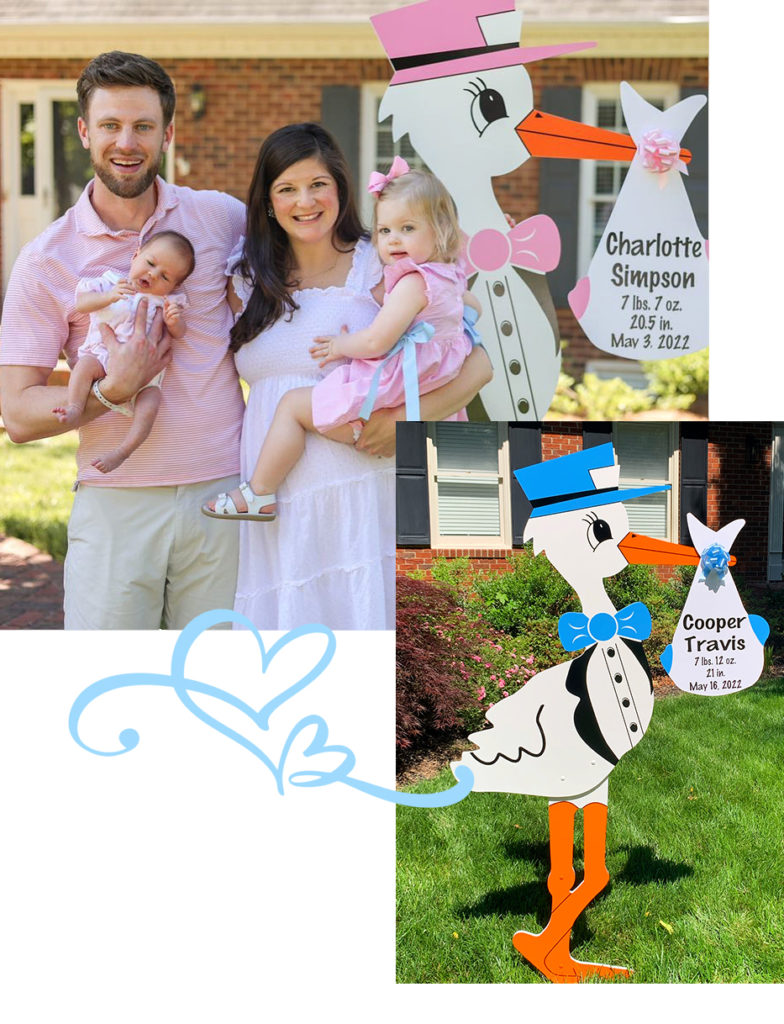 We serve Burlington, Whitsett, Graham, Snow Camp, Haw River, Greensboro, Mebane in Alamance, Guilford, and Orange County, North Carolina